Bed and breakfast near La Baule
Between beaches and countryside…
Castle and charming guest house between Nantes and La Baule
Le Château du Deffay
Ideally positionned between Nantes and La Baule, between beaches and countryside, the castle of Deffay is located in the middle of a rommantic landscape of wood and ponds. Deffay is a important seignorial filled since the 15th century, and the current castle « neo renaissance » is habited since five generations by the family, evokes the rich history of the place, in particular the Vendeen epope of the Duchess of Berry in 1832. The large luxury rooms with old furniture, staircase with double flight, spacious bedrooms and confortable are the living environment of the young couple, which lives and gives a new life to this place where they will accomodable you as a friend.
A unique setting…the Deffay
To benefit from the charm of parc of Briere and his proximity with the beach from the sea the domaine propose to you a place in charge of history where quietude and charme are the main word. You will ba able to beautiful from this park and his pond. The history of the castle goes up from the older castle et the 14th century, but its appearance aspect is confirmed by a engraving date to 1720. It was the witness of the revolts Chouans (a scythe rise with back has been founeed hidden in the frame of the house), and is currently composed in the star with chouble flight of the castle. But it was also the witness of the presence of the Duchess of Berry, at the time of her tour in Britany and vendé in order to joint their, around her, the population to have her son heritage recognized by it. (Henry V, grand-son of Charles X, pretender to the throne of France)
Is their called in memory of the Duchess of Berry, who was hidden before her arrest in Nantes in the family of the current owners.
This superb en-suite bedroom is made up of 2 bedroom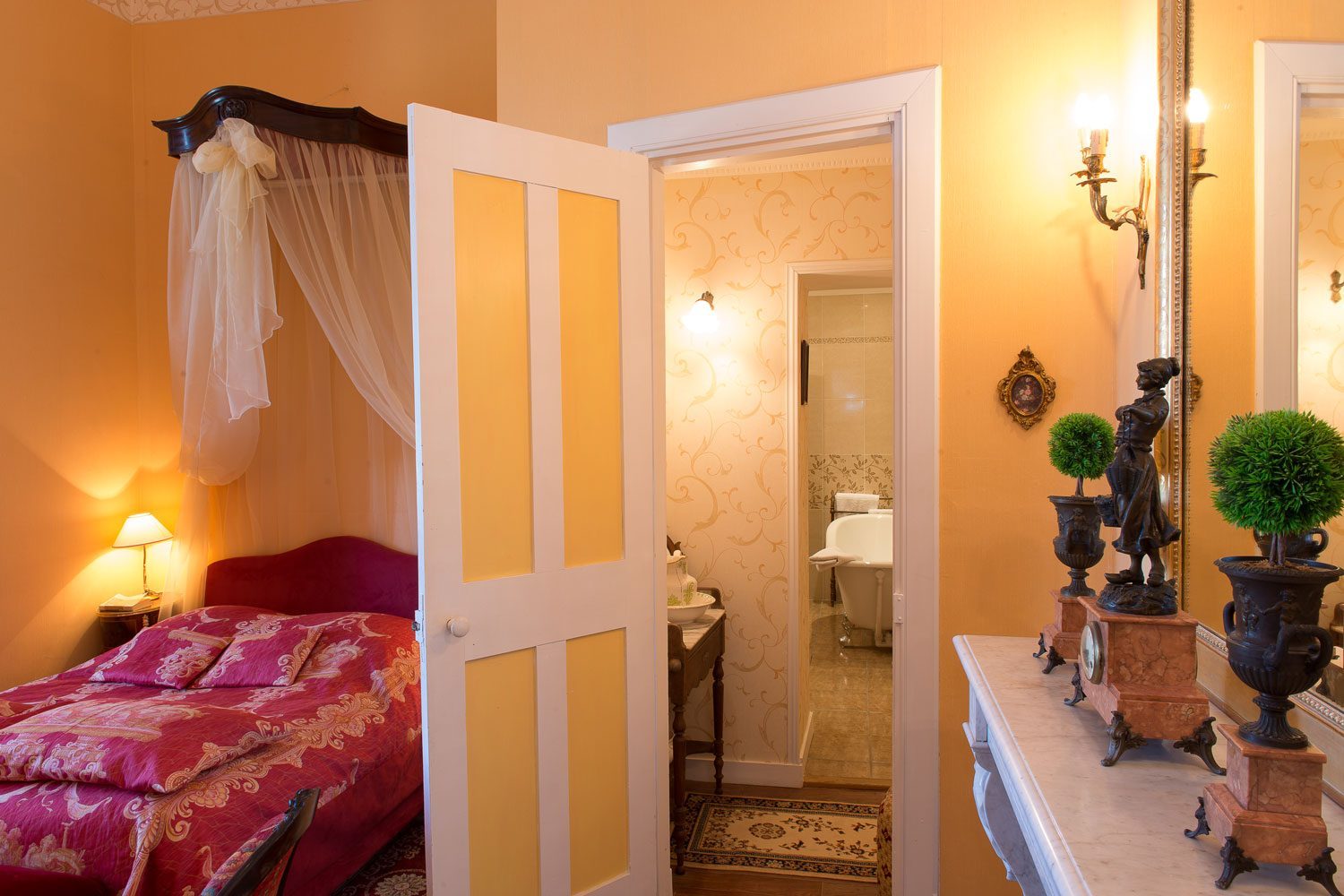 This room offers a very beautiful view of the lake. A bathroom with a bath, shower, wash and wc. Small fridge and kettle.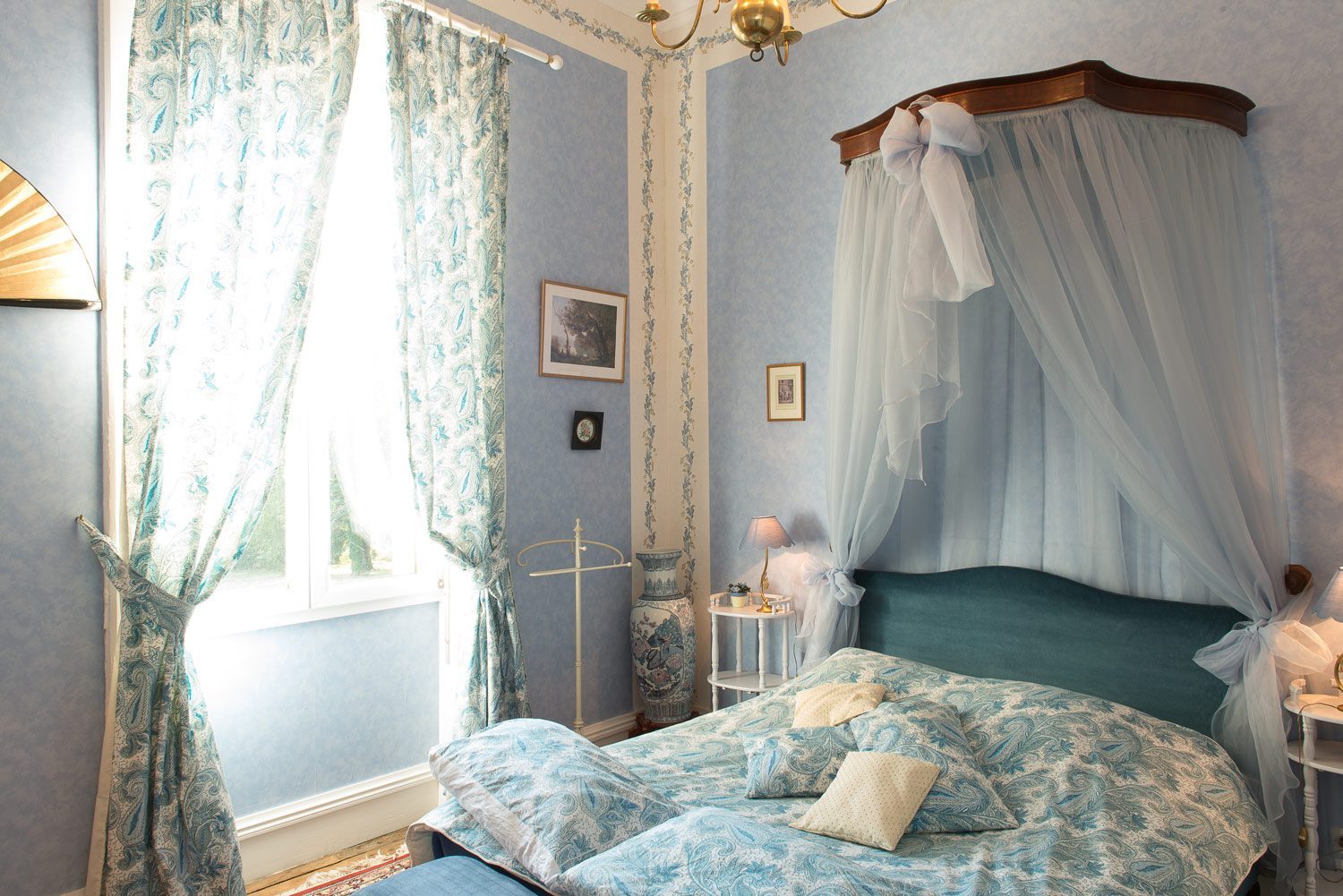 The Mademoiselle room is located in the square tower with a view on the park. It was always the room for the wedding